Trunk Club was looking to expand its offerings to Women's but we needed a place to start. Why not ask women directly what our product should aim to be?
We conducted and created documentation for:
Stakeholder Interviews
In-Person Interviews
Remote testing
Brainstorming sessions with stakeholders (paper prototyping, empathy mapping, etc)
Persona creation
Research plans and recruiting
Competitive Audits (UI/UX)
Card-sorting
Surveys
For more information visit Trunkclub.com
My role:
Product Designer and researcher. I worked with another product designer focusing in UI, PM and Developer.
Scope
We knew the scope of this delivery was a limited engagement, requiring a Waitlist page and on-boarding experience to be created.
The Discovery Process
We knew that TC for Women's already had several competitors in the market, and so we became versed on their experiences to have a better sense of pain points and opportunities.
Review the competitive audit document here.
Also, getting alignment from the stakeholders on goals and success metrics was important.
Review the stakeholder interviews document here.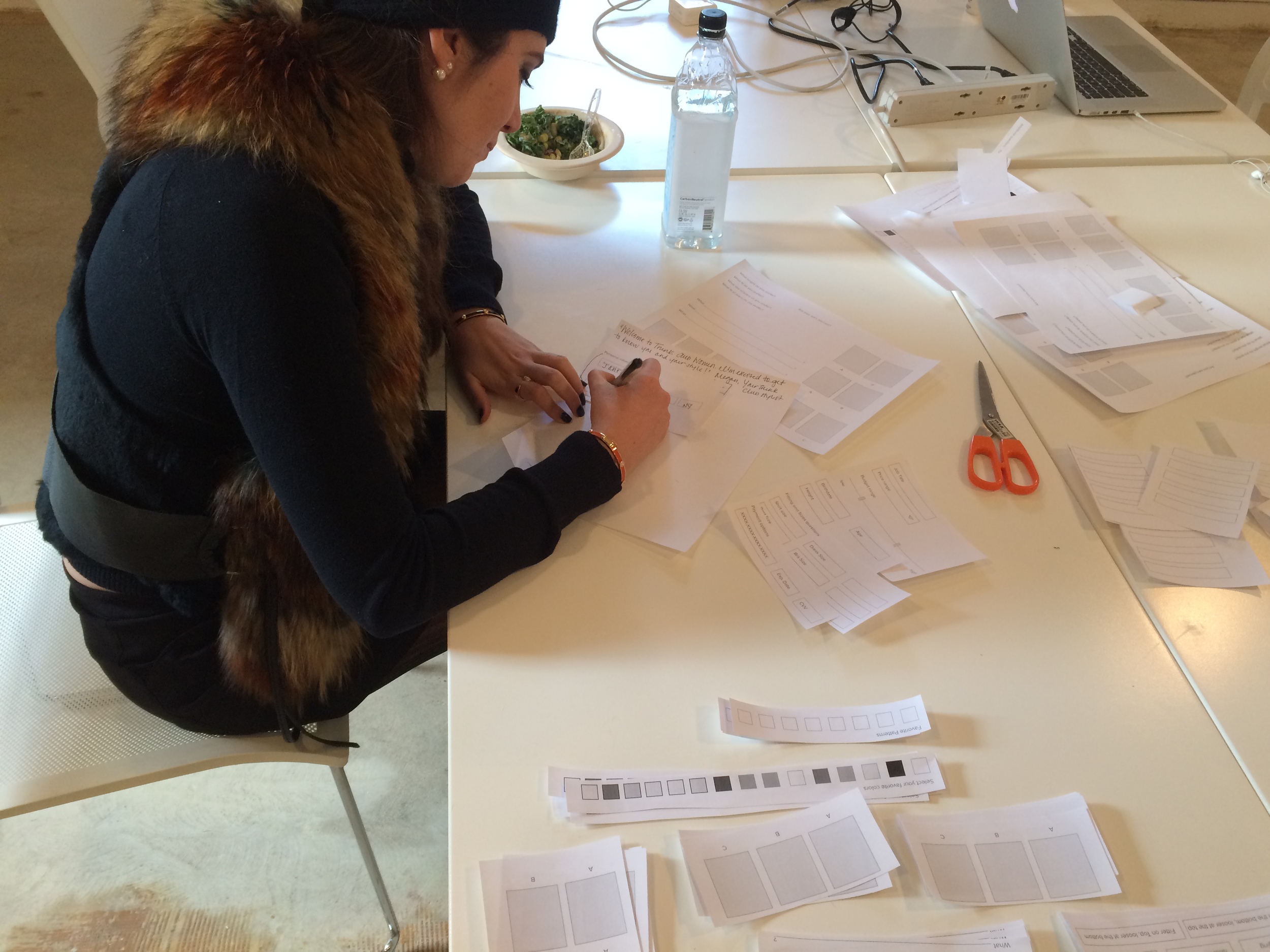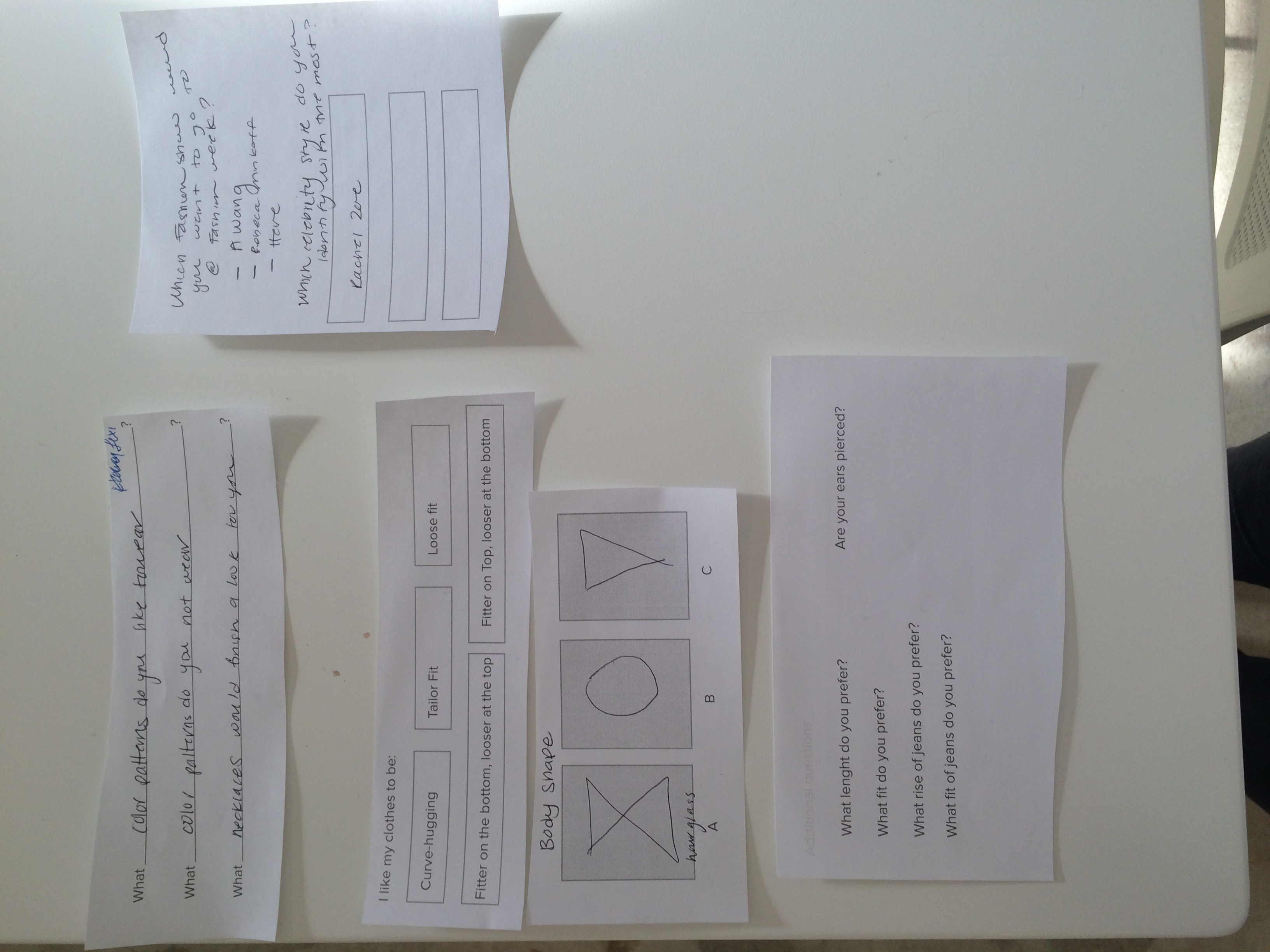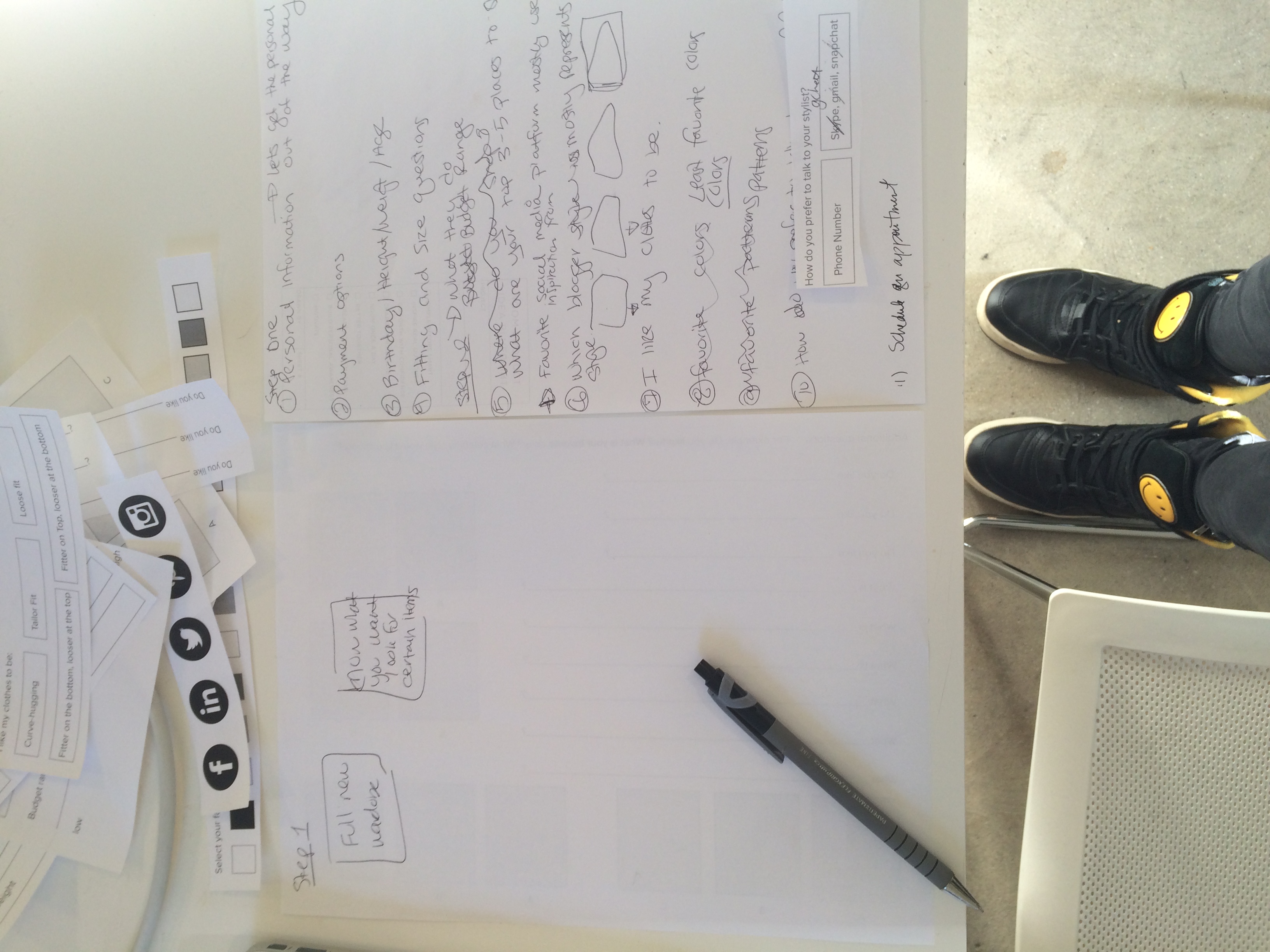 The UX Process
By the time the design team was brought into this project, we had several stylists and Women on-trial using the service.
The design team used their profile information to create 2 rough personas: Charlotte and Ellen and then create empathy maps around these.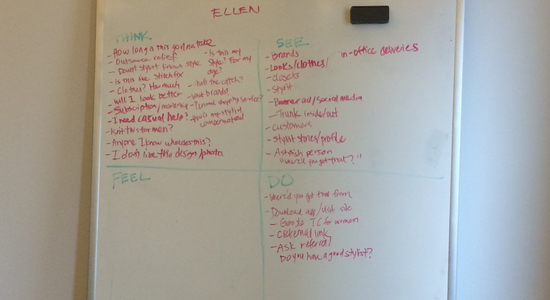 User interviews
Further validation came from recruiting users close to the initial rough personas we had created.
Jenn's interview is transcribed here.
MOre UX - touchpoints (rough journey), permissions and surveys
Having a sense of the touch points, starts to address the experiences we should build around them. This is how we started.
wireframing
The design team tends to use gorilla testing, by setting up prototypes and showing some of the screens and flows to our coworkers.
It allows us to validate our assumptions and continue working for the user in mind as intended.
The working prototype can be found here.
UI
After exploring a couple of treatments it came down to implementation for onboarding. The team decided to